April 13, 2017
By Shawn Deiter
Spring has finally arrived, and with it, the annual Easter egg hunt, sponsored by the Kiwanis Club of Allentown Northeast for the children of LVCC on Union Boulevard. April showers kept the activities inside, but didn't wash away the fun!
The generous members of Kiwanis supplied the plastic eggs filled with goodies, along with Just Born Peeps and a book for every child. The entire center—a total of 94 joyful children and their teachers—joined in the springtime festivity. Each age group, ranging from six weeks to five years, took a turn at searching for the eggs.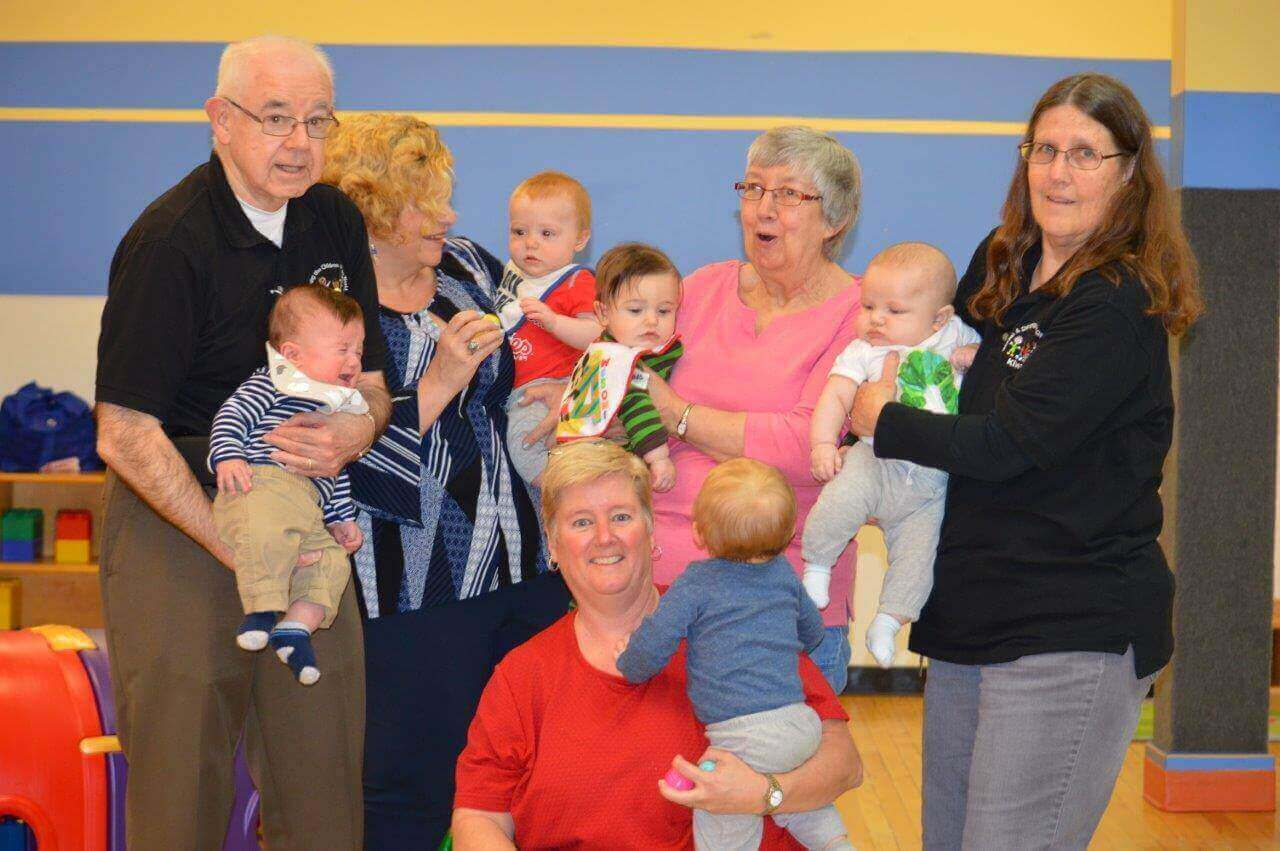 "Kiwanis does a great deal for our center and early education," Center Director Annette Filler commented. "Anything we need, they want to help."
The Kiwanis Club of Allentown Northeast has provided LVCC children with memorable, fun-filled learning experiences for two decades. They support literacy by donating beginning reader books to our classrooms. The preschoolers love listening to the stories shared by their weekly visiting reader. Club members devote volunteer hours during the United Way Day of Caring to paint, wash windows, and organize supplies.
"Thank you for all you do and the kindness you share," declared Annette.