May 4, 2017
By Shawn Deiter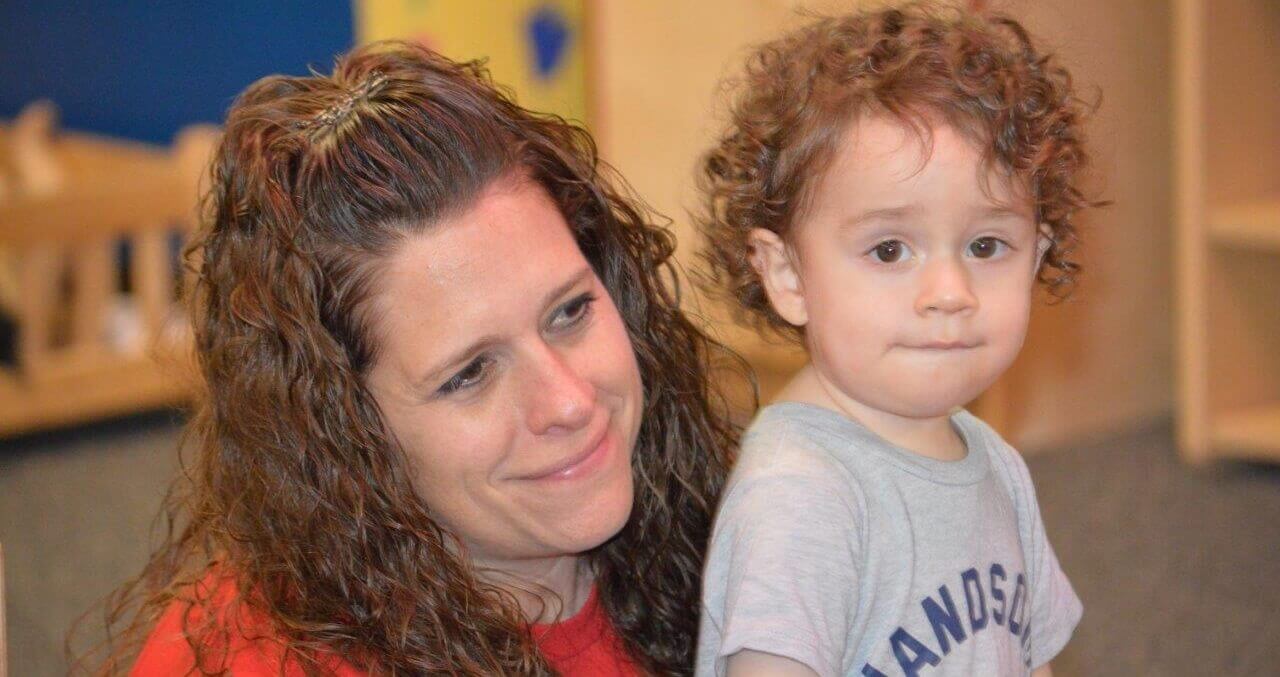 Managing a large early learning center with nearly 120 children and 15 staff members is a complex job, requiring extensive skills and training in early childhood education. Jenna Miller is up for the task. Formerly the older toddler head teacher, Jenna has been recently promoted to center director of LVCC at South Mountain.
Jenna has worked in the early education field for over twenty years—the last five with Lehigh Valley Children's Centers. She earned an associate's degree in early childhood education from Lehigh Carbon Community College and will soon begin the program for director's credentials. One of her goals in her new position will be to encourage her staff to further their education as well. Throughout her years at LVCC, she has voluntarily taken on the duties of interim director by assisting with center operations, conducting tours of the center with potential families, scheduling staff, and completing state-mandated paperwork. The mentoring and guidance she is receiving from the Early Education and Child Care Department and the support of her staff at South Mountain will reinforce Jenna's success in this new role.
When discussing her center, Jenna is proud of the teamwork displayed by her staff.
"We work well together. We help each other and take changes in stride," Jenna explains. "Rather than being a part of the problem, we look at what we have to do to make things work."
She hopes to continue fostering cooperation and positive communication among her staff to offer the highest quality of care for the children.
Once a teacher, always a teacher
A teacher first, Jenna has always enjoyed inspiring the young artists in her toddler classrooms by using child-directed activities. One such activity involves painting freely on huge sheets of paper. The boys and girls choose the colors they want to use, and then explore the materials (feeling the paint with their hands, experimenting with the different ways to apply the paint). Watching the process of creation is as much fun as taking part in it.
Jenna's favorite age group to work with is two-year-olds. After all these years of working with children, she has mastered toilet training toddlers and assisting parents with tricks of the trade. At two, toddlers begin to understand more and string words into short sentences. Jenna loves teaching toddlers the "Cha Cha Slide" to dance—not just for the adorable factor—and help them practice following directions. Count claps and stomps to the beat and it soon becomes an introduction to math concepts.
Jenna's advice to new teachers entering the field, "Keep it fun and remember to laugh."